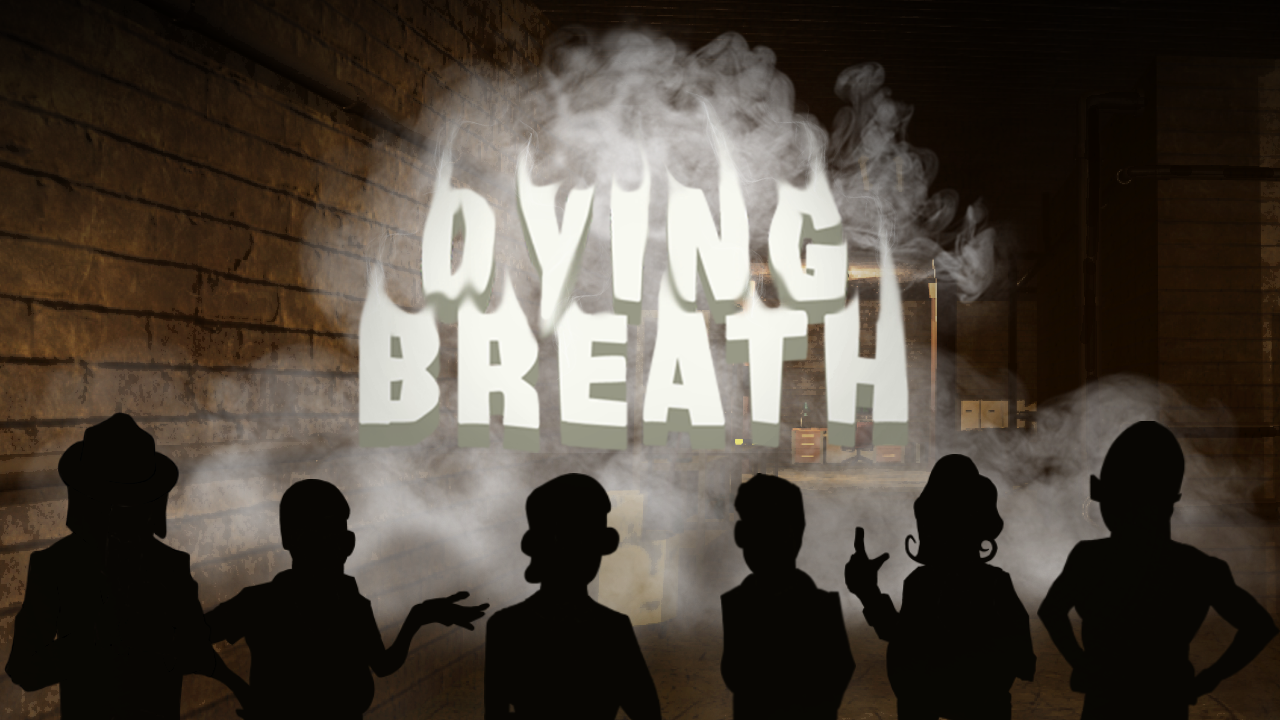 Dying Breath
This isn't Detective Well's first case, but it is the first one where the corpse could talk.
There has been a murder at the town hall and it's up to detective Well's to investigate the crime of the century. Use the intuition pills to heighten your detective abilities as you interrogate suspects with the robust dialogue system. learn more about the crimes by hearing the victims', "Dying Breath" and look for clues to fill up your notebook. Find the true culprit and put an end to this killing spree for good.
Dying Breath is a third person, 3-D detective adventure game developed by Eclipsicle Studios in the fall of 2017.
Eclipsicle Studios is:
Dillon Lynch - Producer, Programmer, Designer
Bailey Estelle - Creative Director, Artist
https://baileyestelle.carbonmade.com/

Micheal Keller - Lead Programmer
Caelan Perkins - Lead Designer, Programmer
https://caelan-perkins.squarespace.com/

Josh Vega - Lead Artist
https://joshuavegacreates.wixsite.com/gamedesign

Romeo Diana - Designer, Programmer, Scrum Master
David Brock - Artist
https://davidbrock.myportfolio.com/

Matthew Pittarelli - Artist
https://mpittweb.wordpress.com/

Daniel Roach - Artist, Designer
Install instructions
1. Unzip the file
2. Run Dying Breath